Automatic Tablet/Capsule Packaging Line, FS20
The FS20 automatic packaging line is a versatile solution for counting and filling of a variety of tablets, soft capsules, hard capsules, pills and other solid dosage products into bottles. It can be widely employed in the pharmaceutical, food, supplement, candy and household chemical industries.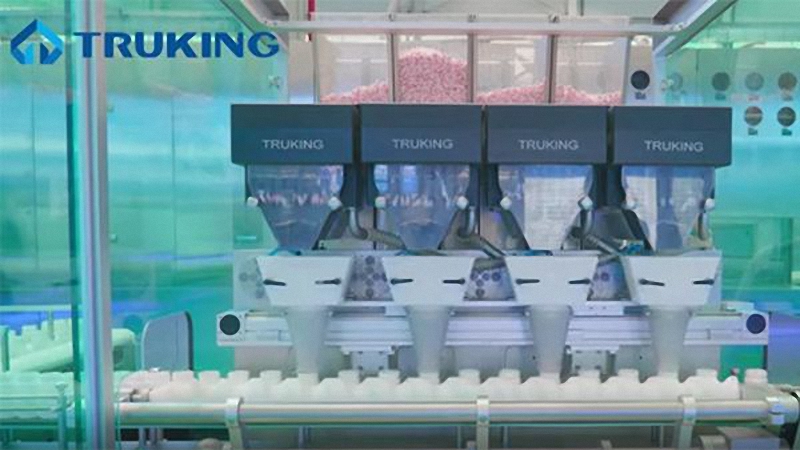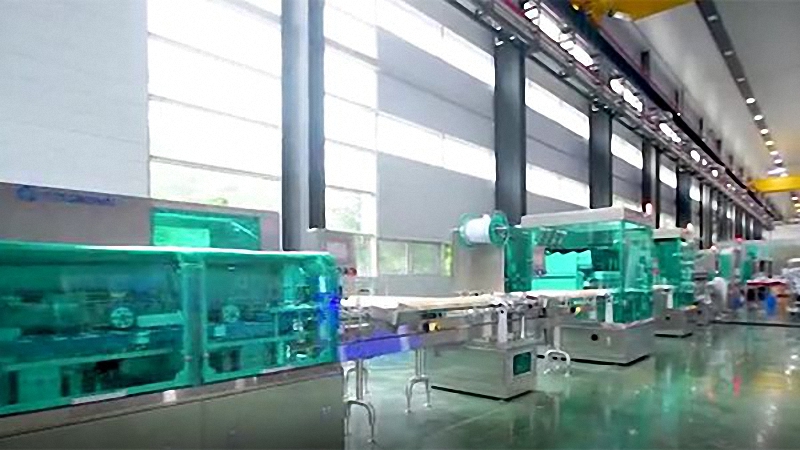 Features
Designed with concepts of standardization, modularity and flexibility, each machine can be operated independently or in conjunction with upstream and downstream equipment; the entire tablet packaging line is formed through flexible configuration of different modules, allowing for customer-specific layout, easy installation and commissioning, as well as fast delivery;
The U-shape connection design flexibly fits the ends of belt conveyor, greatly saving space and permitting the production line to expand without affecting the layout;
Each individual machine can be side linked seamlessly, ensuring continuous operation and increased production efficiency;
Tool-less assembly and disassembly, providing quick changeovers;
Tempered glass door, stainless steel and aluminum construction, ensuring operation safety and easy cleaning
High levels of informatization, automation and intelligence, reliable performance of individual machines, rational arrangement, and sensor real-time monitoring, all lead to a stable operation performance of the packaging line;
Truking Feiyun's cloud management platform, which is deeply integrated with Internet technology and plant, can automatically conduct data collection, storage, analysis, tracing, cloud computing, and paired with Internet of Things technology, to realize automatic alarming, remote maintenance & operation management, intelligent production and service;
Truking Feiyun, a subsidiary of Truking Technology Limited, was founded in 1986 with the goal of manufacturing and supplying pharmaceutical equipment to customers across the world. The company formerly known as Ruian Feiyun Machinery Manufacturing Co., Ltd. and Zhejiang Feiyun Technology Co., Ltd. Today, Truking Feiyun has grown into a globally trustworthy company capable of providing customers worldwide with complete solid dose and pharmaceutical manufacturing solutions. As the vice chairman of China Pharmaceutical Industry Association, Truking Feiyun has participated in in the development and revision of the national standards for medical high purity nitrogen generator, fully automatic hard capsule filling machine and capsule sorting polisher.