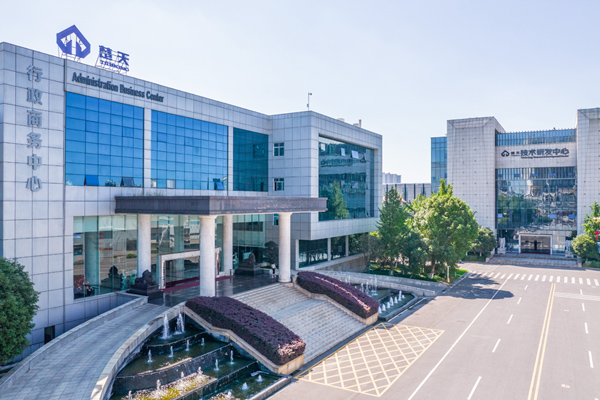 Truking Feiyun, a subsidiary of Truking Technology Limited, was founded in 1986 with the goal of manufacturing and supplying pharmaceutical equipment to customers across the world. The company formerly known as Ruian Feiyun Machinery Manufacturing Co., Ltd. and Zhejiang Feiyun Technology Co., Ltd. Today, Truking Feiyun has grown into a globally trustworthy company capable of providing customers worldwide with complete solid dose and pharmaceutical manufacturing solutions.
As the vice chairman of China Pharmaceutical Industry Association, Truking Feiyun has participated in the development and revision of the national standards for medical high purity nitrogen generator, fully automatic hard capsule filling machine and capsule sorting polisher. The gap between the domestic and international markets has been filled by a number of Truking Feiyun's pharmaceutical equipment. Our NJP7200 fully automatic hard capsule filling machine is at the forefront of technology and capability, it has been designated as "Special Project of Modernization of Traditional Chinese Medicine in Zhejiang Province" by Zhejiang Economic and Information Technology Commission. Besides, many other products including containment capsule filler, mixing and blending machine, capsule packaging and weighing machine, tablet counting machine and stick packing machine have won "Scientific and Technological Progress Award" prescribed by the China Pharmaceutical Industry Association (CPIA), the technical performance of these equipment has surpassed industry standards.
Truking Feiyun has established a R&D center of provincial high-tech enterprise and secured the license to import and export, and our main pharmaceutical machines have received CE certification. To date, we have been granted more than 70 independent intellectual property rights and over 10 invention patents, and exported to more than 30 countries and regions, including the United States, Canada, Brazil, Australia, Russia, Malaysia, Vietnam, Germany, Bangladesh and India.
By embracing the company philosophy of "Customer Oriented, Striving Centered, and Responsibility Based," we at Truking Feiyun have established a firm commitment to being a mainstay in the solid dosage manufacturing industry. Our complete solid dosage manufacturing solutions are developed on the basis of German Romaco GmbH's technologies in combination with China's cutting-edge manufacturing techniques. and highly integrated with strict quality control means to provide customers worldwide with the highest quality products and services.